2022: Stealth Mode deactivated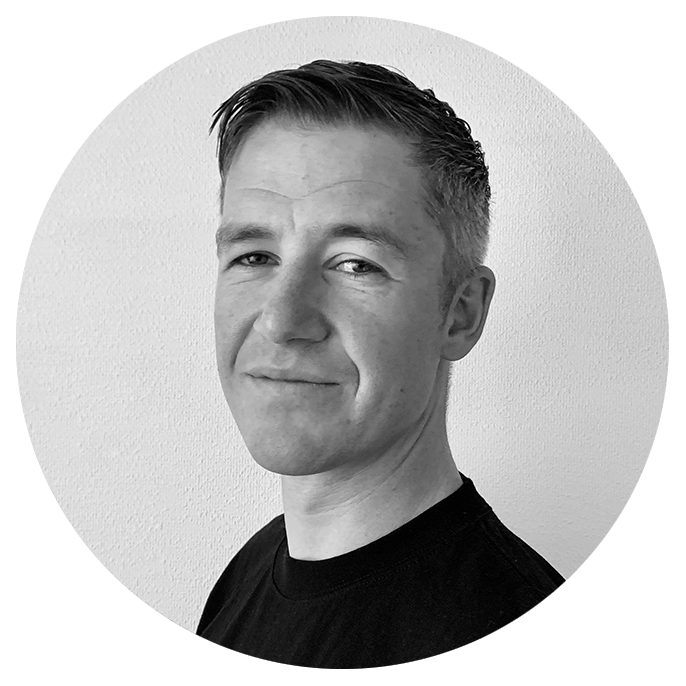 Nick Root

Stealth and speed are the two aces that startups have up their sleeve, so I've always been very wary about when to start shouting about our product, despite plenty of encouragement to do so.
That said, 2022 was certainly the year to start making some noise: our growing client base was loving our product and our new BaaS API, shipped at the end of 2021, perfectly timed the embedded finance wave.
Hitting turbulence without slowing down

Unfortunately the geopolitical events of early 2022 gatecrashed the party. We had a branch with many engineers in Belarus when the war broke out, forcing us to scramble to get everyone safely into the EU. It was a huge project that took most of the year to resolve but I'm so proud of the work we did to support our people.
I've written and spoken a lot about the need for companies to setup differently in this new more turbulent and unpredictable world, and as it was a theme of my 2020 note I'm not going to repeat myself, other than to say that our unique distributed org design came to the rescue again in 2022. I even got a chance to talk about it on stage at Web Summit in November.
Despite all the macro stuff going on, we pushed ahead and deactivated stealth mode. This started with the customary TechCrunch article, which was the catalyst for >50 other articles to be written about us through the year. We also won our first award, and what an award to win! The prestigious Europas Award has been won by the likes of Spotify, Stripe, Revolut, Checkout, Deliveroo and Wise, all companies I personally admire, so it's both a great honour and great responsibility to do the recognition justice.
We hired 70 new people, including some key strategic hires: Johan Ryer came in as Chief Commercial Officer in the first half of the year, and Sara Hjärtberg as Chief People Officer in the second. Both are proven superstars and signal our ability to fight and win the never-ending war for top talent, even with bootstrapped resources.
This new larger team had a lot of work on their plate. More customers means more feedback and requests for new features. More features means more complexity and bugs that need to be fixed pronto when you are safeguarding people's hard-earned money.
New launches
And all of the aforementioned is just keeping the current product up to expectations! On top of this, we shipped new products to push us deeper into the financial flow of our clients and their customers. I can't possibly list it all but below were a few of the new strategic product updates we shipped in 2022 via close to 1000 system releases:
Q1:
New website and rebrand delivered in collaboration with branding agency How&How
The ground-breaking Data-a-a-S product launched
New Client Portal launched
Q2:
New Acquiring processor integration
Delivered 'On Ramp' our instant card payment system for platforms and exchanges
Launched our 24/7 incident management system
Q3:
Delivered the 2D API, our new full service B2B banking API
Launched the PSP introducer portal
Delivered Visa OCT processing
Q4:
Delivered embedded Apple Pay
Delivered the Merchant Business Account product
Built a new affiliate marketing channel
Along the way we ditched the OKR planning framework and created our own variant: the Key Project Framework, which had a big impact on productivity and focus as it communicated a simpler view of the short- and medium-term strategic objectives.
We also did some growing, ending the year with 2x more clients than 2021, continuing an impressive 2x compound annual growth since 2019. Our Banking as a Service (BaaS) book grew 20x in the year and we signed some impressive clients across the board, including Kevin, Transfer Galaxy, Youhodler, Coinspaid, Fundof, MediaCube and Wallex, to name just a few. These are exactly the kind of disruptive innovators we built the product for.
In terms of revenue, January's revenue is around 2x higher than where it was 12 months ago and the pipeline blew up to a level we had never seen before, promising that 2023 will be the year we break-even, at least on a monthly basis.
From a signal to a clamor
In my 2021 note I claimed we had received signal in the noise and the market was coming to us. 12 months later I can categorically say that we are in the process of being overwhelmed by the market. In November alone we received 200 Banking as a Service leads, including some very well-known household names.
We now have thousands of clients of all shapes and sizes waiting to onboard - a nice problem to have but a significant problem nevertheless, and a clear indication that we don't have the required level of resources to deal with this kind of demand. So I'm excited to say that 2023 will also see our first institutional fundraising round to help us seize on this opportunity.

What's driving all this organic product interest is a growing awareness that businesses can create new revenue streams, increase customer loyalty and reduce costs when they embed payments into their systems and products.
Until now, software talked about money, kept records about money, did calculations about money, but has not been able to touch money. This severely limited the kind of businesses and products that could be built.
We are not the only ones remedying this problem, but our approach is certainly unique. Engineers using our tools don't need to jump around and stitch together lots of different providers. They can 'touch' money through the whole financial value chain, from checkout, to multi-currency wallet, to SWIFT or local bank wires and of course through the formidable Visa or MasterCard networks.
Convenience is just half of the story. Our unique 'all-in-one' approach amounts to a financial cloud, where money moves around instantly just like data does in any other cloud, meaning builders can create new solutions to problems. In 2022 alone we enabled several new business models and features that could not exist without our unique setup: instant payment systems for the creator economy; instant on-ramp solutions for platforms and exchanges; and closed loop branded payment systems, allowing platforms to reduce processing fees and increase customer loyalty.
If you are currently in our wait list please bear with us as we get to you as fast as we possibly can. I speak for the whole team when I say that we can't wait to get building with you in 2023 : )
- Nick