2021: Signal in The Noise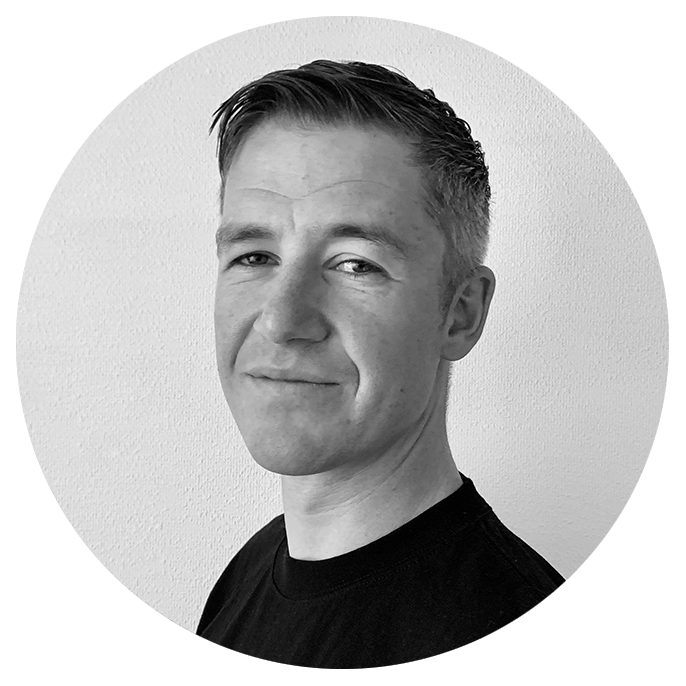 Nick Root
4 mins
When building new products in fast changing environments it's important to keep one eye on the known needs, and one on the emerging 'soon-to-be-known' needs.
The known needs of digital businesses have been pretty obvious for the last few years, but until 2021 the emerging needs had been theoretical. We were doing plenty of research but there was a lot of signal in the noise.
2021 was when that signal was detected. Loud and clear.
We tripled all our important metrics compared to 2020:
x3 Web traffic
x3 Social media followers
x3 Clients
x3 Revenue
It's important to note that 'all out' growth was not the strategy, as we were still building crucial infrastructure. The growth we did achieve was by horizontally spreading within some important networks.
The industries, markets and client size were not what we had expected. We were on-boarding 'enterprise' and large SME clients, centred around some specific hubs of innovation in Europe. This very welcome surprise forced us to quickly re-prioritise enterprise features, including:
Advanced Roles & Permissions tools
Bulk uploads enabling hundreds of payments at a time
'Dual auth' features to separate the payment 'creator' and 'approver'
Foreign exchange features with live conversion rates
We raised 10m EUR from current investors and ramped up spending, up to 12m EUR compared to 9m EUR in 2020, allowing us to nearly double the team size and open a new developer hub in Poland. That extra (wo)manpower helped us ship major new product:
A PSP/Checkout
An instant settlement treasury system 
An Acquiring API for PSPs and 3d clients
A new acquiring processor
An automated on-boarding system
6 app versions (native iOS & Android)
A state-of-the-art analytics platform
A new live FX rate conversion system
Two new platform brands: Intergiro 2d & 3d
A B2B2C BaaS platform: Intergiro.3d
A new website 
A new client portal 
Things were not all plain sailing. The extra interest put our operations under extreme stress: on average we received x3 more applications than we could handle per month, causing us to reduce or completely halt paid advertising for much of the year. These are of course nice problems to have, indeed the problems we always wanted but they are nevertheless hard problems that we are still working through.
2021 was an incredibly exciting year for us and I'm so proud of the team for being able to ship a huge amount of new products at the same time as supporting impressive growth. 
Looking forward to 2022
The future of finance is embedded, but the scale of the revolution is not yet widely appreciated. Embedded finance is something we have been thinking about since 2017, when the market was obsessed with PSDII open banking, thinking this solved all the API banking needs conceivable (it doesn't), and 'embedded finance' was not even a term yet: Angela Strange (a16z) was not to make the now infamous proclamation that "every company will be a fintech company" until 2019. 
Now it's happening and it's going to pervade every consumer interaction. Banking and finance is being literally abstracted away from banks by platforms like Intergiro, to enable totally new developer tools and therefore product experiences.
To put it in perspective, in 2020 Simon Torrance famously predicted a $7.2 trillion embedded finance opportunity by 2030. The crypto market today, with all its hype over the last few years, has a market cap of $2.2 trillion.
Intergiro is an early provider in this growing space, with a unique offering of both B2B & B2B2C platforms covering the full payments value chain (card acquiring, card issuing and core banking services). This gives developers and product builders a full toolkit to innovate across financial domains, without needing to stitch many providers together or wait days for money to move - with Intergiro the full scope of services is available via one provider and fund movements are instant.
In the last few months, we have seen B2B2C/B use cases from far and wide, from new and even traditional business models: PSPs wanting to onboard their merchants to us via API, insurance companies wanting to issue client wallets to handle client premiums, crypto exchanges needing on and off ramps, neobanks being created for diverse niches and communities.
Its incredibly exciting to see how this is unfolding and I can't wait to get stuck into 2022 :)
Nick Root