Reconciliation Made Easy with Intergiro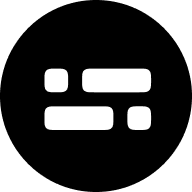 Silvia Ulloa
4 mins
Reconciliation is the accounting process by which a company 'balances the books'. The 'balance' aspect is key,  as reconciliation is all about making sure that transactions are recorded correctly and that nothing has been missed. 
In other words, it is a process used to audit and ensure the financial records of one part of a business or organisation match those of another. Now that we know what reconciliation is, let's take a look at methods that help to take some of the manual work out of the process of reconciliation.
Automating reconciliation
With automatic reconciliation, this accounting process would proceed without any need for human interaction. Your accounting records would automatically match the data in your bank account without human intervention required.
Reducing the amount of manual intervention required brings you closer to automatic reconciliation. This may help minimise your company's overall financial risk by reducing the amount of time and money spent on the reconciliation process, while also avoiding the potential for errors involved in conducting manual reconciliation.
Reducing manual accounting has clear benefits, and Intergiro's services can help you get closer to automatic reconciliation. Let's explore how reconciliation is made easy with Intergiro – using corporate cards in today's world.
Issuing individual Intergiro cards per cost centre
Let's explore how issuing individual Intergiro cards, whether they are physical  or virtual, can help with reconciliation. Let's say you have a subscription-based business model and your biggest need is to keep track of payments that are being made. Assigning a unique corporate card for each cost centre will help to identify which payments have been made and when. Outgoing payments are easier to trace, which facilitates the reconciliation process.
This isn't the only way issuing individual cards can assist with reconciliation. Check out these other common business cases and discover how reconciliation might be accomplished with the help of individual card issuance: 
1. Administrative expenses
Everyone on your team can use virtual cards to make payments online. This includes expenses such as office supplies, marketing materials, and even software and hardware. By using a virtual card for these types of expenses, you also avoid the hassle and delay of reimbursing employees.
2. Subscription management
Individual cards are a fantastic tool for those who need to manage multiple subscriptions. By issuing new card details for every subscription payment, you can keep track, pause, or terminate them quickly. This will help to automate the entire process, as all subscriptions are visible from one dashboard. 
3. Business travel spending
When it comes to business travel, there are plenty of advantages to using smart corporate cards. With virtual cards, you can pay for flights, trains and accommodation online. Or when employees are travelling abroad, they can use their physical cards to withdraw cash from ATMs and pay for goods in-store. Reconciling all of these transactions will be a breeze.
4. Digital advertising
Control your digital marketing spending by tracking your Google, Facebook and Instagram advertising campaigns in one place. By issuing a corporate card for each campaign, you'll know exactly what you're spending in real time, no matter where you spend. 
How does this reconciliation method work in practice? 
Let's break it down through a direct example with Bob and Cecilia. 
When Bob and Cecilia started their own business, they were eager to streamline all aspects of their operation. One of the ways they decided to do this was by issuing multiple cards for their business expenses. This helps them to easily keep track of what they spend and where. 
Bob is in charge of the marketing budget, and he often used his company card to pay for online ads. He liked to be able to see exactly how much he was spending on which campaigns, and he knew that issuing a separate card for each campaign would make this easy.
Cecilia is responsible for the accounting, and she likes to keep a close eye on the books. She appreciates that by having multiple cards per business expenditure, she can easily reconcile the company's books. 
With Intergiro, you can issue as many cards as you need. You can also customise the name and description of each one, making it easy to keep track of your spending. 
Download your transactions as CSV or PDF file
With Intergiro, you can download all transactional information as a CSV or PDF file. These files include all the information needed to expedite a reconciliation process, including the date, amount, beneficiary details, and filters by the card that was used. Easily export the spreadsheet to use with your preferred accounting software. 
Issue unlimited corporate cards with Intergiro
Create branded plastic or virtual cards in seconds and start using them right away for each type of expense. Other benefits of issuing a card with Intergiro means that you'll be in control of the entire process:
Freeze or cancel cards at any time, from anywhere
For each project, contractor, or subscription period, you can set custom expiry dates
Virtual and physical cards with user access managed via permissions
Download the Intergiro app
If you're looking for an easy and convenient way to manage your business spendings, then be sure to download the Intergiro app — available on Android and iOS. With the app, you can:
Check balances and transactions in real time
View and manage your cards
Restrict the cardholder's permissions whenever necessary
Send money instantly
And more