Fundof enables creatives to monetise their content and spend tips instantly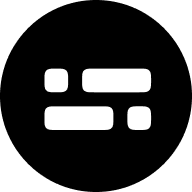 Silvia Ulloa
3 mins
Fundof provides tools to help content creators monetize their content on any platform, including a tipping feature which enables followers to donate funds to their favourite creator. By partnering with Intergiro, Fundof has been able to expand its unique business idea and provide convenient functionalities, including tipping, debit cards and payment accounts for its creative clients.
Why Intergiro.3d? 
Fundof was driven by two main business concerns: the centrality of tipping and navigating the complex regulatory environment. Acquiring a banking or e-money licence imposes not only significant capital requirements but more importantly compliance with an extraordinarily complex and vast regulatory framework. 
With these concerns in mind, Intergiro.3d was an excellent choice of BaaS provider. First, Intergiro is both a card acquirer and card issuer, meaning it is both able to instantly process tips and issue debit cards. Additionally, Intergiro.3d's compliance expertise gives Fundof the freedom to function as a financial solution for creatives, while Intergiro shoulders the regulatory burden on its behalf. 
Solutions Implemented
Read on about how Fundof has used Intergiro's services to implement the following solutions for its customers. 
Automated onboarding process
With Intergiro's Onboarding as a Service, Fundof can onboard clients without having to manage compliance and regulation (such as KYC, AML and sanction checks). By partnering with Intergiro, clients are instantly onboarded, providing them with rapid access to a payment account and Visa debit card. 
Payment accounts for creatives
Fundof utilise Intergiro's Accounts as a Service to issue unique IBAN accounts to their creative clients, with which they can easily send and receive payments. The account is connected to their Visa debit card and is where the creatives receive their tips, the second the tip is made.
Tipping functionality
Fundof has been designed with digital creatives in mind, and an important tool for online content creators is the ability to receive tips from supportive fans. Using Intergiro's unique tipping product, creatives receive tips that are then instantly credited to their Fundof account and card. A creative can be tipped and immediately make a purchase, as the funds hit their card instantaneously.
Receive and spend funds instantly   
In partnership with Intergiro, Fundof has set up a card programme to provide their affiliated creatives with a unique, Fundof-branded card. The programme is fully-managed by Intergiro, which means that Fundof can rely on Intergiro for all card related matters, from authorization, clearing and settlement of funds, to card manufacturing, packaging and fulfilment. These cards are further strengthened by two exclusive services: Intergiro's unique top-up functionality, and the tipping function that is at the core of Fundof's offerings.  
Top-up functionality  
Using Intergiro's Top-up functionality, Fundof allows creatives to add funds to their account from a third party debit or credit card. As with tipping, the funds will land instantaneously on the creatives account. This convenient functionality, tied to Intergiro's Accounts as a Service offering, allows users to top up their balance and thereby treat their account as their daily go-to account. 
Creatives Get More with Intergiro

By partnering with Intergiro, Fundof has been able to elevate its offerings and provide convenient solutions for its network of creatives and content creators. With their Intergiro-backed payment account and Visa debit card, creators are able to instantly spend the tips they receive from fans, whether in store or online.