Intergironaut Story: Gustaf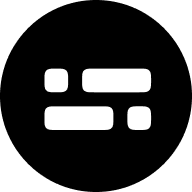 Silvia Ulloa
3 mins
"I help others understand embedded finance and how what we do is the future, and how they can get a piece of that by working with us." 
How long have you been at Intergiro? 
A little over a year and a half. 
Could you share a little bit about your background and how it relates to your current role?
I started off as a car sales manager back in the days, which got me really into sales and the entire sales process. I realized when I was 25 that if I didn't want to stay in the car industry for my entire career I needed to do something, so I resigned and studied economics at university. That led to a summer job at Nordea, and although I was sure I wouldn't be into banking, I eventually did develop a deep interest in that sector. When I moved to Stockholm, I was offered a job at SEB, where I eventually spent almost 10 years. While at SEB I covered primarily large fintechs, but with a mandate to offer a few up-and-coming ones with large institutional coverage. This work eventually led to me meeting Intergiro. I thought Intergiro had a great idea and so I wound up basically leaving SEB for Nick. That's the short and crisp story.    
In a few sentences, what do you do? 
I tend to see myself as a generalist, in all honesty, but I can say that what I primarily do is manage the selling and packaging of all commercial aspects of our BaaS product. I also manage the banking-partner relationships, ensuring that others understand what we do and see if there's potential for collaboration and synergy. I help them understand embedded finance and how what we do is the future, and how they can get a piece of that by working with us. 
Can you talk me through an average day at work for you?
It depends a little bit on the day of course, but on an average day in the office, I have 4-5 meetings with external clients. It's either introductions or follow-ups. Then I have internal meetings on how to improve the product. And for one hour a day I'm working and iterating on our strategy, making sure it's kept up to date as it's a large moving piece. I also have to say, I answer a lot of emails. I'd say I get 100 emails a day, at least. 
What are your favourite aspects of your role?
My favourite aspect is that it's got so many different parts. I'm not fully into one focused area, but rather, I can move between things. So if one day I feel like it's the day for strategy, I can move around a little bit and make sure I can do that fully. That's what I like the most, that I can focus on my priority of the day. 
Of course client meetings and other pre-booked events are crucial, but I try to prioritize what makes the most difference at a specific time. I try to focus especially on what will generate revenue, first looking at any low-hanging fruits and then keeping an eye out for longer-term prospects. 
And about working for Intergiro?
I like the fast-paced environment, it's brilliant. And being part of shaping the future is also really interesting. Speaking with clients, it's clear they have so much to give and they have been essentially underbanked, and now we're here to facilitate their needs. It's just so nice to see that spark in their eyes, that realization that as long as they're eligible to work with us, they can build basically anything. 
What motivates and inspires you in your work?
I'm very driven by two things: revenue and data. Regarding data, it really motivates me to work on an aspect of the business, and then see the data that follows. Making an assumption and seeing that validated through data, that really drives me.  
What has been your best day here?
I'd have to say some of the best days have been when we have gathered the entire commercial team in one place. There's just so much energy. I especially felt that with the first gathering we did. You bring all these amazing people together to come up with new ideas on how to take Intergiro to the next level, including listening to people from other departments. And of course I enjoyed just hanging out with my colleagues. I think it's great, both feeling the existing energy and what is to come. 
How has your career developed since working at Intergiro?
Well, I came from a very process-oriented place, where everything was lined up. It took me a while to let go of that process-focused mindset. When I released that and acknowledged that there need to be errors to progress, I got much more up to speed and could take more responsibility. I now have a much more holistic view towards financial services. 
At Intergiro, we drive our own agenda, which to a large extent means that you are really responsible if something goes wrong, whereas in an organization with 15.000 employees you're just a small piece. Even if you take in hundreds of millions in revenue, you're still a small cog in a big wheel. But here you can actually make a big difference. Coming from traditional banking, and jumping ship from an environment which is basically risk-free to taking this risk, that on its own has also made me grow.