What is Banking as a Service and Why Should You Care?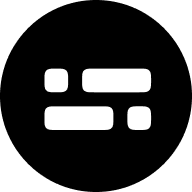 Jelle van Schaick
10 mins
The financial services industry has rarely seen change as dramatic as it has in the past decade. The emergence of FinTech companies, the necessity to create smarter and more efficient technology, and the growth of innovative financial services has drastically changed the way these services are delivered.
One of these financial innovations is "Banking as a Service", a term that has caused many heads to be scratched. This article explains the concept in detail and guides you through the jungle of terminology around this new banking business model.
We will cover:
What is banking as a service and how does it work?
Why should you care about BaaS?
What are examples of BaaS use cases?
How to establish a neobank?
Traditional banking vs banking as a service
The advantage of BaaS for non-financial companies
How does the end-user benefit from using BaaS?
The advantage of BaaS for financial companies
What about embedded finance?
Banking as a Service industry outlook
What is Banking as a Service and how does it work?
Underneath we give three formulations, which we phrase slightly differently each time so that you get to understand the topic in different words.
The provision of banking processes as a service using an existing licensed bank's infrastructure with modern API-driven platforms. 
A model in which non-bank businesses integrate with a licensed bank API to provide banking services to their customers.
BaaS defines an ecosystem in which licensed financial institutions offer non-banking companies access to their services, typically through the use of APIs.
The clearest possible way of explaining Banking as a Service is by looking at an example. For instance, H&M is a well-established retailer worldwide. They offer loyalty points and frequent customers can apply to join their member loyalty program. Suppose, H&M could take this to a higher level by allowing its customers to have deposit accounts. Or even provide their most loyal customers with credit at the point of sale. By collaborating with a BaaS provider, H&M can deliver its own bank accounts without the hassle of acquiring a banking license. 
Yeah great, but why would H&M want to offer deposit accounts? Just like companies, customers are evolving. Retailers must be able to reach and understand their customers. For example, H&M now have a better understanding of their customer's shopping behaviour. They can use this data to inform their marketing strategy and keeping up with their customers' behaviour and needs. This gives them a competitive edge over other firms as they are able to respond faster and more effectively to the changes in the market.
Don't worry if you are somehow confused. We discuss some of the most common use cases below.
Why should you care about BaaS?
First off, why care about BaaS?
Finance is a very complex and heavily regulated sector and access to the market is key. Banking as a Service is the next leap forward in financial tech, making it easier than ever before for companies to provide more value. By opening up access to financial services, delivered via third-party APIs, BaaS providers and Fintechs are enabling businesses to offer their customers better financial services, innovation, and a much better experience. It represents a fundamental redefinition of the role of financial services in our society. 
Consider that Amazon is aggressively expanding its financial services from every possible corner (Amazon Payments, Amazon Go, Amazon Cash), Ikea is planning to offer more consumer banking services in-store and online, and Shopify grew explosively over 2020, thanks to merchant loans, payments and other financial services. If the major conglomerates are doing it, it shows that the industry is moving.
In the past, introducing banking functionalities would have cost millions of euros, demanded a dedicated team and involved years of regulatory approval. With BaaS, it can be completed with smaller capital, in a few months, and with just an API.
That's a brief answer to the question of why you should care.
What are examples of BaaS use cases?
Now that we know why you should care about BaaS, let's explore some use cases.
Card issuing
Card issuing has come a long way since standard plastic debit and credit cards. Of course, a BaaS client could increase client engagement and get rich client data by issuing their own branded cards using a BaaS provider, but there are now so many more creative solutions that can be built into your app or product. For example, disposable virtual cards for protection and privacy, or tokenised Apple and Android Pay cards for paying with your phone, or maybe creating 'closed loop' systems where issued cards are used to pay in your own merchant PSP allowing instant payments for free.
Card acquiring
You can now accept card payments within your app, without needing to worry about all the complex regulatory challenges that would have brought just a few years ago. You can also Tokenise your customers' cards: ever wonder how Uber and Airbnb get to store your cards, despite not being banks or financial institutions? They use a BaaS provider that worries about all that boring stuff, while they get on with building amazing products.
KYC
Financial institutions have to comply with a number of regulatory requirements, including KYC (Know Your Customer) checks. This usually involves verifying the customer's authenticity and screening for potential money laundering. It is a legal requirement, and companies might have to provide clients with a copy of their KYC documents. In addition, firms might need to conduct regular KYC checks to ensure that client's information is up to date. If you run a business, you probably don't have the resources to maintain your own KYC system.
BaaS providers let you seamlessly onboard new clients and conduct KYC checks. The service is built into the app, allowing you to keep users engaged while conducting due diligence on them — all while ensuring that you're acting in accordance with banking regulations and compliance.
Plug-and-play neobank
These days, if you want to start a business, you can pretty much just start a website and open your virtual doors. But the thought of starting a bank still seems a bit daunting. While you can hire workers to run every aspect of the company, why not let someone else do the heavy lifting and allow a licensed bank to handle the financial side? BaaS allows brands, merchants, and almost anyone to set up their own neobank for their customers, without the time-consuming and costly process of getting a banking license. Read on to find out more.
How to establish a neobank?
Your traditional bank account may be "old school," but neobanks are the new way to bank. These digital banks offer the same features as your traditional high-street bank, but are generally more user-friendly, have faster customer onboarding, and utilise cutting edge technology to provide better processes and services.
The power of neobanks is that they are built on APIs. This way they can start with little equity and focus on what they do best: providing great customer service. As a result, neobanks are more cost-effective, have less bureaucracy, and offer a better customer experience.
A full-stack neobank is a standalone bank that can operate independently from any other bank. A front-end focused neobank doesn't have its own banking license, and must operate in partnership with third party BaaS providers to get their entire banking stack set up.
These providers allow their customers to operate under their license and, depending on their business model, both provide the technology and compliance functions such as KYC checks and transaction monitoring. Typically the BaaS provider will hold a banking license or EMI (Electric Money Institution) license. BaaS providers are creating the modern-day neobank - similar to the original full-stack neobanks, but even with less start-up time, capital and headache (regulatory and compliance considerations).
There are a number of successful examples of this model, including Atom Bank in the UK, Penta bank in Germany, Simple in the US and others. All of them use an existing licensed bank's infrastructure and modern API-driven platforms to provide users with a wide range of banking services.
The advantage of BaaS for non-financial companies
With the business world becoming more competitive by the day, many industries are looking for ways to stay ahead of the curve. In some of these industries, traditional revenue streams alone are proving to be insufficient. BaaS gives businesses an opportunity to diversify revenue streams while strengthening customer retention and satisfaction.
For example, using a BaaS platform, hotel and booking platforms can issue prepaid debit cards to customers that can be used during their travels; it's a great way to create a new revenue stream, while simultaneously providing more value!
By issuing debit cards, businesses receive access to their customer's financial spending data. As we know, "data is the new gold" — and can be invaluable to any business that wants to understand the spending habits of its customers. Firms that use Banking as a Service have a distinct advantage since they can gather all of their customers' financial data from banks and other financial institutions in one place. That helps them see how customers manage their money, when they shop, spend, and save — giving them a leg up on competitors.
How does the end-user benefit from using BaaS?
Financial services are no longer just about lending money and taking deposits. They are investing in blockchain, smart contracts, and other cutting-edge technologies that make their customers' lives easier. These developments are overwhelmingly positive for the end-user. With more and more companies introducing digital financial services, consumers have more choices. More choice means more competition. The end result is lower costs and a greater user experience.
The advantage of BaaS for financial companies
The benefit of Banking as a Service is not just for non-financial companies and customers. Accounting firms, corporate finance companies, and small and medium lending enterprises can also reap the benefits of BaaS. For example, they can leverage BaaS to diversify their client base by providing more choices and better services. Furthermore, the financial companies who offer BaaS services, can benefit from accessing a user base through their clients, who they typically would not be able to reach.
What about embedded finance?
You might have heard of embedded finance in the context of BaaS. In fact, the terms embedded finance and BaaS are often used interchangeably. Embedded Finance is a method of using APIs and BaaS to create financial services that are built into other non-financial products. Check out our blog post about embedded finance.
In industry circles, the term embedded finance tends to be more focussed on borrowing and lending, rather than purely on financial transactions, but the principles behind embedded finance and BaaS (i.e. building financial transactions seamlessly into customer experiences) are broadly shared.
Banking as a Service industry outlook
At Intergiro we believe that BaaS solutions are the future of business and technology.
Several countries have already begun to introduce regulations for open banking, reflecting that the financial services industry is approaching a new era - one in which shared data and infrastructure will become the new normal of consumer expectations.
Through the use of BaaS, financial institutions can offer their services more efficiently. So far in 2020, the Banking as a Service market was valued at $356.26 billion. This number is expected to climb to $2,299.26 billion by 2028, at a CAGR of 26.33%.
Explore the opportunities
The concept of BaaS is still relatively new, but as with any new technology, it will become more and more popular as people start to see the benefits it offers. If you're thinking about adding banking as a service to your business, now is the time to do it! BaaS systems are easy to integrate with, can help you to create new business models or revenue streams, and help you to provide a better customer experience. Book an initial consultation with Intergiro and explore the opportunities of Banking as a Service for your business.