Intergiro Team Cards Enable you to Take Control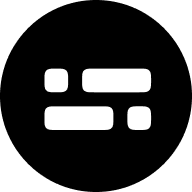 Jelle van Schaick
5 mins
As the traditional cash-based way of life disappears globally, card and digital payment solutions are becoming more popular. Merchants should think about how to incorporate modern payment solutions into their business model with flexible and open APIs. In return, ​​companies must consider replacing old methods of payment to pay employees and handle cost and expense management. The need for a fast and reliable alternative is imperative.
A modern card issuing platform enables you to issue and process cards and has your card program up and running in no time. You can create branded plastic cards or virtual cards without any hassle. In this post, you can read about how this can be done with Intergiro. We also talk about several use cases, the benefits of an Intergiro card, and how our team cards enable you to be in control of your employees' spendings.
First of all, let's cover some differences between cards that are used in today's world.
Plastic cards
Plastic cards can be used in ATMs and physical stores with no extra hardware. When distributed to your employees, or even your clients or customers, a corporate card program is a great way to provide better brand engagement, transaction visibility, cash flow management, and to provide employees with a more convenient way to spend.
Virtual cards
Virtual cards are advantageous because they offer faster payment processing, detailed reconciliation reports, and less time spent on audits and compliance. With the ability to be issued instantly with nothing more than a few clicks on the mouse, virtual cards are a sleek solution for your company card needs.
Tokenised cards in digital wallets
Card tokenisation is a way to protect sensitive data. It replaces the data, such as a credit card number, with secure and surrogate data, called a token. When you make a digital payment, your wallet will only send the token and not any of the other details. This helps your employees to be better protected against fraud.
How can you use plastic cards?
Plastic cards are helpful for purchases in person and for travelling with your company. For years, companies were frustrated by the difficulty of managing their travel and expense (T&E) costs and to comply with internal policies. Plastic cards offer a solution and are often used to reduce expenses and simplify your company's finances. You can even create customised controls to manage the cards easily.
Issue a plastic card in a few clicks to your employees and set a budget for travel expenses or any other expense. You can then top up their cards with funds as needed. Continue reading and you'll learn more about how virtual cards can be used.
How can you use virtual cards?
You can create virtual cards to spend online or take with you on the go to manage expenses such as subscriptions, business trips, payroll and much more.
1. Subscription management
Virtual cards are an excellent way to manage your company's subscriptions. You can set up a card for each subscription and won't have to worry about whether or not the merchant is overcharging you. If you're not satisfied with one and want to cancel, you can set up a new one and change your payment information.
2. Payroll
Paying salaries on a prepaid virtual card is one alternative to paying in cash or with a cheque. More and more people are now working in modern forms of employment, such as freelancing with global mobility. Virtual cards can be ideal for paying out to those who work within platform economies.
Get an Intergiro card you control 
Create employee cards easily and quickly for your business. You have full card control via the Intergiro app: check balances and transactions; block or freeze cards; and even restrict the cardholder's permissions whenever necessary. Here are a few other key advantages of our team cards.
1. Tailor user roles and permissions for your business needs
Designate certain roles to team members and grant permissions for each role based on what users need to see and do.
2. Execute in real time
With the priorities of businesses changing, it's important that card limits can be adapted on the fly. Intergiro is here to help by instantly topping up employee cards for your convenience.
3. Control spend
Limit the amount your employees can spend by creating card accounts and top up when needed. Block or freeze cards remotely at any time to get full control over team spending.
Be 3D Secure with Intergiro 
3D Secure (3DS) is an added security measure that can protect you from fraud. You'll be prompted to enter a password or a one-time code sent to your phone when you make a purchase online to authenticate your identity. This protects your account if someone else gets hold of your card and tries to use it.
At Intergiro, all team cards are 3DS enabled, whether virtual or plastic. Sign up today to order your team cards via the Customer Portal.
Help us make this feature better 💪🏻
We pride ourselves on developing new and better features for our customers. We'll be rolling out some new features that we're sure you're going to love. But in the meantime, tell us what you'd like to see next in our team cards product.