How To Send Money Abroad with Intergiro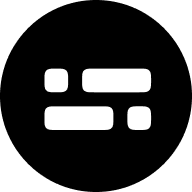 Jelle van Schaick
4 mins
It can be a challenge to send money abroad, with many steps and hoops to jump through to get your money where you need it. To help you out, we've created this helpful guide that should answer any questions you may have when sending money abroad with Intergiro. 
How do I use Intergiro to send money abroad?
You get access to the most convenient payment methods, including local payment rails, SEPA and/or SWIFT. However, there are a few differences when it comes to sending money using the different payment networks. Here's what you need to know. 
Local payment rails and SEPA transfers
SEPA (that's Single Euro Payments Area) transfers work like regular domestic transfers and can be completed in a few simple steps. All you need to do is fill in the beneficiary details and send the desired amount. 
International payment rails and SWIFT transfers
When converting your EUR to other currencies, use your EUR SWIFT account. 
(EUR SEPA conversions are not supported.)
Use the 'Move' functionality to top up your EUR SWIFT account. Please note it might take a few hours before the funds are settled in your SWIFT account.
Once you're ready to convert the desired amount, just use the "Move" function again. Conversions between your own accounts are instant. If you're transferring money outside of standard processing times, the transfer may be processed the next working day.
In order to send money in other currencies, simply select your [currency] account and 'Send' the funds via a local rail or make a SWIFT transfer.
Important: When you frequently need to transfer funds to other currencies, we suggest moving funds to your EUR SWIFT account in advance. All our EUR SWIFT account holders now have access to currency accounts in all eight available currencies.
How long will it take for my money to arrive? 
Most of our transfers arrive within the day, but it can sometimes take up to 2 to 5 business days depending on the route. You can get in touch with our support team to know the status of your transfer.
Where can I send my money?
You can send money to 100+ countries in eight different currencies, including EUR, GBP, PLN, USD, AUD, NOK, SEK, DKK.
As a regulated e-money institution, Intergiro has certain responsibilities and requirements, including restrictions on sending funds to prohibited countries/regions. You can find more information regarding sending money abroad in our FAQ. 
What is the cost of transferring money abroad using Intergiro?
Using Intergiro to receive EUR payments via SEPA is for free. For example, receiving euros from Portugal to the Netherlands.
Making outbound EUR payments via SEPA may be free of charge depending on your package and amount of payments:
Starter package: 50 payments per month for free;
Growth package: 100 payments per month for free; 
Professional package: 200 payments per month for free. 
After exceeding the free amount of outbound SEPA transfers, you pay only €1 per transaction to transfer EUR to other SEPA countries.
Making outbound local payments in USD, GBP, SEK, DKK, NOK or PLN are charged with a fee per transaction, depending on your package:
Starter package: €2 per transaction;
Growth package: €1,50 per transaction;
Professional package: €1 per transaction.
Transactions with other currencies are charged at an additional rate, and on which currency it's being sent in/to and its destination.
What about the FX (Foreign Exchange) rate?
Intergiro adds a small markup to the interbank rate to produce the Intergiro live FX rate for all currency conversion transactions within our platforms. That means you only pay the interbank exchange rate and a transparent markup whenever you move money abroad — without hidden costs or fees.
How do I avoid interbank exchange fees?
Interbank exchange fees cannot be entirely avoided when converting currencies, but they can be greatly reduced. To decrease the sting, we've put together 5 tips to help your business avoid the (costly) interbank exchange rates.
Is banking with Intergiro safe? 
Intergiro is an authorised Electronic Money Institution and is independently regulated by the Swedish Financial Supervisory Authority. We work closely with our partner banks to ensure that your money transfers are processed as securely as possible. 
How do I join Intergiro?
Getting started is easy. You can start using all of Intergiro's banking features today, just sign up for a business account to get access to our local and international payment rails. Packages start from only 19 euros per month and you can utilise our user-friendly Intergiro app to stay on top of all your transactions.