Intergiro Helps you Manage your Payments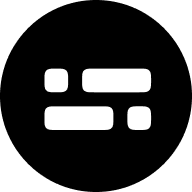 Jelle van Schaick
4 mins
We use online payments for almost everything today, but it's still not that easy to manage them. As a business owner, you need to move money from one place to another, reconcile accounts, deal with invoices, and more. When it comes to managing payments, businesses are still stuck in the 20th century. It's time to rethink how you process and manage payments for your business.
This blog post is all about how to manage payments more efficiently. Let's start with why we need this in the first place. Afterwards, we'll discuss how you can take advantage of our payment management features when using intergiro.
Why Use Payment Management Features?
Payment management features give you greater control over your transactions and simpler oversight of your staff. You can monitor transactions, manage employees' spending limits, organise users for a range of business scenarios, and much more. In general, it delivers a comfortable but efficient way to manage your organisation's finances. Here are three reasons why you should be using payment management features:
1. Reduced possibility of errors
With many transactions coming in, it's no wonder that managing payments is a tedious and laborious task. Managing all those transactions is a hassle and can be riddled with errors if poorly managed. The more transactions you have, the more time-consuming it becomes. 
The good news is that technology can help relieve some of the burden and assist by automating tedious tasks and reducing the risk of mistakes. Good examples of these features are payment approval and the ability to pay in bulk. These features can be used to execute a large number of transactions quickly — making the process less prone to errors.
2. Cost-effective
Payment management features are perfect for businesses that require the efficiency of paying employees or suppliers. By reducing employee time spent actioning payments, companies can benefit from efficiency savings and cost reduction as a result. 
3. Greater manageability
Although any person would like to get their money back quickly, the need is greater in cases like recurring bills, monthly wages, or other claims. It is important to have advanced beneficiary management and payment reconciliation options to reduce operational complexity for finance teams. With greater manageability in payments, everyone wins. Faster money transfers can be a boon for business owners and customers alike.
Advanced Payment Management Features with Intergiro
A modern approach to payment management should not only be easy and secure, but also sophisticated and feature-rich. We have been steadily improving and adding new features to make it more convenient for you. Intergiro offers multiple payment management solutions to help grow your business. These solutions have many features and benefits, read on to learn more!
1. Payment Approval 
Payment Approval is a new layer of control that enables you to approve individual payments before they are actioned. This new feature in the world of payment management can be helpful for any business, regardless of size. Gone are the days of not having control over when a payment comes and goes and where it goes. It's the next step in our journey to take the hassle out of corporate banking. 
Team members will be able to draft payments and submit them for approval. Finance team on the other side will be able to positively impact your business. No more payments slipping through the cracks, confusing backtracking or figuring out why a particular payment was settled without approval.
2. Bulk Payments
We want to make money transfers as easy as possible for you, so we created a bulk payment option. No need for tedious transfers – just upload a CSV file of all your outgoing transactions and enjoy a better way of sending money to multiple recipients. Bulk payments are made on the same day.
3. Team Access Management
Give yourself greater control of your account by setting editable permissions for other accounts. To protect sensitive information, you can limit their access by assigning different user roles.
4. Easier Reconciliation and Customer Segregation
Trust and safety is something we take very seriously. Our portal makes it easy to monitor and reconcile payments. We also offer multi-currency wallets, so you can segregate funds in different currencies.
5. Dual Factor Authentication
Keeping your transactions safe is an essential part of running a successful business. One way to do this is by setting up dual-factor authentication. It not only provides peace of mind but also safeguards your account from unauthorized access.
6. Advanced Beneficiary Management (Coming Soon)
You don't ever worry about forgetting your beneficiaries' details again. You can save them all and create transfers whenever you need them. There are different levels of access — you can allow employees to manage or view beneficiaries, or only make transfers to existing ones.
Get started with our Payment Management Features
You can start using all of these features and more by logging into your Intergiro business account. If you're new to Intergiro, sign up for a business account today to get access to our advanced payment management features, with packages starting from only 19 euros per month.