What Does a Digital Business Need From a Startup Business Account?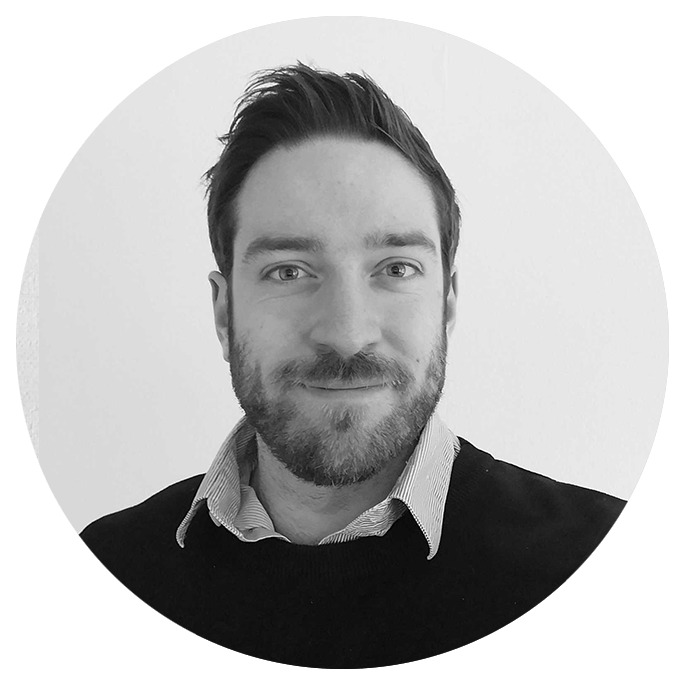 Francis Mercer
5 mins
Setting up business banking is an essential step for any startup business. Despite that, finding the right business banking provider is not something many small business owners spend time over. For many startup founders we speak to, it is just another administrative step on the way to solving a complex problem or building your multi-million euro venture. However, the same founders also tell us they are frustrated by escalating bank charges eating into their hard-earned revenue as their business grows. For scaling businesses, making sure financial services set-up delivers value for money can make a huge difference to the bottom line. 
With that in mind, there are several factors that should influence founders when deciding which provider to use for their startup bank.
Why you need a digital business bank account for your startup? 
In order to future-proof their banking, startup founders should immediately consider how digital they need their business bank account to be. The digital businesses we speak to tend to look for a financial services provider which is digitally native, like them. For that reason, a digital banking solution is more likely to meet the needs of a startup business than a traditional high street branch-based bank. 
Linked to this, the most common pain point for startups is setting up a business account in the first place - particularly if they are operating in a more disruptive or innovative business industry. Business accounts with local big banks take longer to set up as procedures are often outsourced to various teams and checks on your business are often designed with legacy industries in mind. Going to a branch to open and manage your account is still commonplace for big banks, but neo-banks like Starling, Penta and Intergiro do not typically offer in-person branch-based onboarding or banking. 
As a result those neo-banks are typically faster to onboard customers. At Intergiro our record time to onboard a customer is under an hour and we aim to onboard new customers within 24 hours of their application. We are also proud to say our onboarding process is rated five-stars by real customers - all thanks to our slick, fully online application form and world-class, EU-based customer support and onboarding team!
Startup bank account fees and charges
Keeping overheads as low as possible is a priority for any business. For startups, getting value for money is often the most important consideration when setting up their first business account.
However, choosing the first free provider you see or what appears to be the cheapest package may not be the right approach for every startup. For fast-growing digital businesses it is more important to ensure that the overall pricing package has room to grow with you and offers value for money while you are scaling or growing. 
At Intergiro, we offer a free business banking package designed with startups in mind. However, we also recognise that no two businesses are the same. A pricing structure which works for one business may not be fair for another one. A one size fits all approach certainly does not work for modern businesses. That's why we've created a transparent pricing structure which allows founders to adapt as their business thrives. You can grow into our other price packages as you need more payments volume, or if you need a bespoke Enterprise package. Our business bank account charges are designed for founders, CEOs and CFOs who want to future-proof their business.
Access to multi-currency services
The next question to ask is where does your startup operate? Thanks to the rise of the Internet and e-commerce, doing business globally has become easier for even the smallest businesses and digital startups. As a startup founder or CFO, it is important to consider the specific requirements you have for your digital business. Do you need to pay suppliers abroad? Perhaps you want to expand globally or win new customers in a different territory? For those examples, you will need to make sure your digital business bank account is multi-currency. 
In short, multi-currency means being able to pay out and receive funds. However, there are many different types of multi-currency account and you will need to choose the right one for you. 
At Intergiro our multi-currency features are accessible for all customers on our Growth and Professional packages. With those packages enabled, you can make and take payments in multiple popular currencies, including USD, GBP, SEK, NOK, DKK, PLN, AUD, CAD. We are working to add new multi-currency features and new currencies constantly so watch this space for more information and product updates.
Requirements to open a business account
Finally startups should also consider what they need to have ready before opening an account. In general, the most important thing to consider is how your business is structured and what information you need to prove that to your business banking provider. You will also need to prove you are who you say you are by providing copies or evidence of identification documents such as your passport.
Our blog on opening a business bank account online offers some helpful hints and tips on what you will need to open an Intergiro business account but typically all you need to hand to get started is your ID (preferably passport), proof of address and some basic details about your business.
The best startup business bank account for digital businesses
From your point of view as a startup founder, you should consider all the requirements above before moving ahead with opening your business bank account.
At Intergiro, our mission is to provide the financial tools for digital businesses to thrive. We have built a business bank account which our customers love for its ease, convenience and value. We serve modern and innovative digital businesses, meaning we consider each application individually, part of the reason why our slick, online onboarding process is so highly rated by our customers. We may not be the right provider for every business, but we are building a digital business banking solution that allows businesses to adapt and thrive.
If you are ready to sign up, start your application here at any time - or get in touch with us to find out more. We would love to hear from you.