What Is a Virtual Prepaid Card?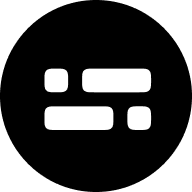 Jelle van Schaick
2 mins
Virtual prepaid cards are a digital version of a physical prepaid card. This means that there is no need to physically carry the card around with you in order to use it. These cards are like a debit card, but instead of pulling money from a bank account, they pull it from a prepaid fund. 
Virtual prepaid cards provide an easy way to make payments with your smartphone in stores, restaurants, and even for in-app purchases. Also, they offer a fast and convenient alternative to traditional debit and credit cards. While they're not a new concept, prepaid cards have been increasing in popularity in recent years. 
What are the advantages and disadvantages of virtual cards
While there are lots of benefits to using these types of cards, there are some features to be aware of before committing to them, read on!
Advantages
Effective budgeting
If you're going to be a responsible shopper, you've got to spend responsibly. A great way to do this is to only spend the money you have uploaded to your prepaid card. 
Secure and anonymous
Virtual prepaid cards are secure and anonymous. They let you make payments online without having to submit your debit or credit card information to the website. You also don't have to worry about your bank account getting linked to the purchase because the card is not linked to your bank account.
Spend wherever and however you want
Virtual prepaid cards are on the rise as they give people the opportunity to make online transactions without a bank account. Mastercard and Visa make these cards widely accepted, and where some people don't have access to banking services, they enable shoppers to top up with cash.
No need to wait
The cards are instant and ready to go once your application is approved. No more waiting for the card to come in the mail and then waiting again for the PIN number to arrive. If speed and convenience matter to you, virtual cards are a great choice.
Disadvantages
Not accessible by ATM
Virtual prepaid cards may be more convenient than carrying cash, but they can't be used at an ATM and can only be reloaded by the issuer.
Chance to be rejected
You might not be able to complete your purchase if the merchant or service provider doesn't accept virtual prepaid cards.
Limited balances
One last thing to keep in mind about virtual prepaid cards is that the balance is mostly capped at $2500. This means you can't buy anything too expensive with your card.
Why virtual cards are better for business
Many of the advantages outlined are a major benefit for business as well as individual customers. Issuing virtual cards to your employees can simplify many processes. Your financial team can automate much of the accounting work and keep more consistent control over employee spending, which in turn can make employee spending more streamlined, efficient, and more secure.     
How to get a virtual prepaid card from Intergiro
The process is easy: all you need to do is register online for a business account, apply for the virtual prepaid card, and start using it. Once you get your card, you can add funds and start making payments. There is no credit check, making it an easy way to get cards. Contact us today!