The best European countries to start a business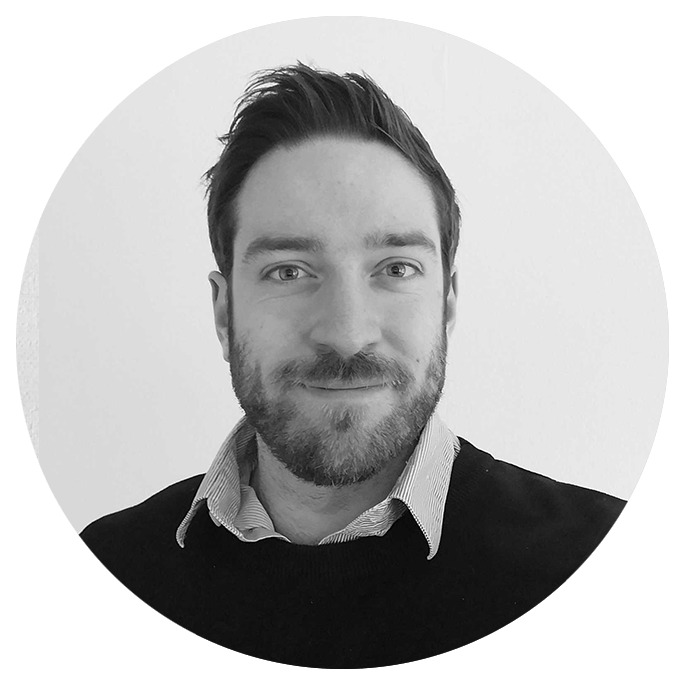 Francis Mercer
7 mins
Are you thinking of starting a business in Europe? This blog is a starting point for business owners and digital pioneers to explore which countries are the easiest to start a business in Europe and why.
Starting a business can be the most rewarding and the most challenging decision of an entrepreneur's life. Thanks to technology, commerce is becoming increasingly international, but businesses and entrepreneurs still need a physical location to base themselves and their business. A business' location comes with various legal and tax implications and deciding where to start a business is not something a business founder should take lightly.

Defining the easiest countries to start a business
Our research for this blog is based on a mix of various quantitative and qualitative sources that we have commissioned for our own research purposes. We started to measure the ease of opening a business in various European countries using these key indicators:
number of businesses created per year;
digital acceptance levels;
ease of opening a business bank account;
tax levels and complexity;
English language proliferation - while a digital pioneer may find that they can get by internationally using the lingua franca of English, a business which relies on personal relationships and contact between parties may struggle to operate where language becomes a barrier to communication.
Finally, we augmented our research with the World Bank's 'Doing Business 2020' report, which ranks countries around the world according to the ease of doing business within that jurisdiction. The Doing Business ranking is based on four main indicators: Registration time; cost (as % of income per capita); procedures; and paid-in minimum capital requirements (as % of income per capita). We applied these measures alongside our own research to come up with a non-definitive selection of five countries we think represent the easiest countries to start a business in Europe. We'd love to hear your experiences of opening a business in any of these European countries or elsewhere in Europe.

Opening a business in the UK
Our first country placed at 8th in the global Doing Business ranking, thanks in part to deregulation and favourable conditions for incorporating a business - this can be completed in just one hour. The UK unsurprisingly sees a significant annual growth in the number of businesses being opened, with nearly 400,000 businesses being opened on average across 2017 and 2018. The ease of doing business in the UK has been consistently attractive to foreign investment for all sizes and types of businesses, despite a relatively complex tax administration requirement. And this not been impacted adversely so far by the biggest political change of this generation - Brexit - however it remains to be seen how the fallout from the 2016 vote and subsequent ongoing political negotiations will impact Britain's future scores.

Opening a business in Malta
Our second choice is a slightly unusual one, as it ranks 88th on the Doing Business list. However, because that ranking is largely because of bureaucratic restrictions on getting credit and registering property it shouldn't necessarily stop digital business founders from opening a business in Malta. In 2017/18, the number of new businesses created in Malta was just over 10,000, the equivalent of around 10% of the total number of businesses on the island. Indeed, businesses from certain industries, including advertising and gaming, are flocking to Malta to benefit from favourable conditions. Low cost of living alongside high quality of life has also attracted a thriving freelance and digital nomad community to Malta. It's quick, cheap and easy to open a business bank account with a digital provider and a high percentage of natives (over 60%) speak English as a second language.

Opening a business in Sweden
OK, as a Swedish business, we might be slightly biased on this. But there are many reasons to open a business in Sweden. Aside from its Doing Business ranking of 10th globally, Sweden benefits from a mature start-up scene, with multiple unicorns, such as Skype, Spotify and Klarna, leading the way. While Sweden ranks highly on the Doing Business Score, it is actually outperformed by its Scandinavian neighbours Norway and Denmark at 9 and 4 respectively, with Denmark's relative tax efficiency pushing its score above its Nordic neighbours. Denmark saw 19% growth in new businesses opened per year and Norway 17% between 2017 and 2018. The proliferation of English as a second language is high across Scandinavia at over 50%, but in Norway it is as high as 90%. Scandinavian countries share a high level of taxation, but the tax system is not seen as particularly complex.

Opening a business in Portugal
Ranking at 39th in the Doing Business ranking makes Portugal a slightly less attractive proposition than other European countries based on some factors. However, with an average of nearly 200,000 new businesses created annually between 2017 and 2018, Portugal's business community is growing rapidly - by 30% year on year according to new business incorporation statistics. In part, that's down to its geographic and political position. With quick links to the US and Africa, as well as a solid position as part of the EEA, Portugal ranks joint first according to the Doing Business report in trading across borders. Its culture and climate are also a consistent draw for digital nomads and pioneers looking to start successful digital businesses.

Opening a business in Estonia
Estonia is a small nation that packs a big punch when it comes to digital businesses. Its e-residency programme allows entrepreneurs to register themselves digitally in the country, bringing economic benefits and boosting the digital ecosystem. The number of businesses operating from this Baltic state is lower than most of the other countries on this list, but the growth rate in new businesses between 2017 and 2018 since the launch of its e-residency scheme stands at 20%. Estonian banking is predominantly digital, with over 99% of transactions carried out online and tax declarations are 98% online too. For a digital business looking for a European base, Estonia should be a strong consideration.

The best place to start a business in Europe
Of course, deciding on the best place to start a business in Europe is more complex than just choosing the right country with the least amount of bureaucratic restrictions. A successful business needs more than just a place to call home. In the case of many digital businesses, the jurisdiction from which the business actually operates may not even be the most important factor.
There are also a number of other 'digital hubs' where digital entrepreneurs are finding success in launching their businesses. In Berlin, a startup scene has flourished thanks to an artistic culture and high number of co-working spaces mixed with Germany's solid economic conditions. In the case of Fintech companies, London has been the go-to capital city. With a high number of co-working spaces (second globally only to New York) along with the UK's laissez faire approach to business regulation and the benefit of excellent transport links to other European cities as well as global trading posts, London is a hub not just for global businesses but startups too. The Fintech scene in particular has flourished in London, with investment exceeding levels in New York in 2019. However with Brexit looming, other European cities are catching up. Estonia may be the capital for digital nomads registering their businesses, but its Baltic neighbour Vilnius is making waves as a future capital for Fintech.

Opening a business bank account in Europe
The good news is that wherever you decide to open your business in Europe, Intergiro can help you. With our pan-European business accounts, we help business owners take an important step in opening their business in Europe. And we're on a mission to provide the financial toolkit for modern businesses to thrive. Just drop us a message if you would like to find our more or click here if you're ready to open your business bank account online.