Quickbit partners with Intergiro to launch first crypto debit card in Sweden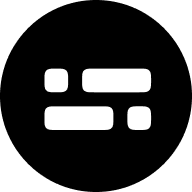 Silvia Ulloa
2 mins
Quickbit, a Swedish crypto company, has announced a new partnership with Intergiro, a Swedish Banking as a Service provider, to launch crypto debit cards. The card enables cryptocurrency holders to use their digital assets for everyday transactions. The new card was launched to Quickbit's users in Sweden on May 3rd. 
The debit card is the latest feature addition to Quickbit's product offering and is connected to the Quickbit App, from which users can already buy and sell crypto with their fiat account, embedded in the App using Intergiro's banking as a service solution. This unique positioning enables instant, frictionless settlements for exchanging between crypto and fiat, a highly in demand feature given on- and off-ramp difficulties typically experienced by crypto users.
"To support crypto adoption, the user experience needs to be as smooth as possible," states Intergiro Chief Revenue Officer Adam Sadler. "We are proud to have developed a product enabling customers to spend their crypto assets globally. Thanks to Intergiro, crypto holders can now spend their assets and investments with ease."
This partnership is great news for cryptocurrency enthusiasts looking for a way to use their digital assets for making payments. Quickbit's card will make it easy and seamless for them to spend their money online and in stores. 
"Thanks to Intergiro, we are delighted to offer our users an innovative payment solution that makes it easy for them to use their cryptocurrencies for everyday transactions. This is a major step forward in our mission to remove barriers for people to use cryptocurrencies for their everyday needs," said Quickbit CEO, Hammad Abuiseifan.
Later this year, Quickbit plans to incorporate Intergiro's SmartBalance feature, which  enables users to connect their card to a crypto wallet in the App. Intergiro clients are able to use this feature to fund card transactions in real time from any external source, whether it is crypto, loyalty points, instant discounts, or other assets such as commodities or pension funds. 
For more information about Intergiro and its services, contact:
Client Contact - Gustaf Hult
gustaf.hult@intergiro.com
+46 736 550 550
About Intergiro: Intergiro is business-shaped banking: multi-currency accounts, cards, payment processing and embedded financial services via our BaaS APIs. Intergiro provides truly flexible and tailored financial solutions to help European businesses build, adapt and thrive in the digital age. With Intergiro's all-in-one solution, clients benefit from convenience, efficiency and cost savings, by merging their PSP and multi-currency banking provider. Headquartered in Stockholm, Sweden, Intergiro has over 2.000 clients and more than 150 employees based across Europe. Intergiro is one of few fintechs that are principal members of VISA and Mastercard for both card issuing and card acquiring.
About Quickbit: Quickbit is a Swedish fintech company, founded in 2016 with the goal of making the integration of cryptocurrencies into the everyday lives of people and companies smoother. Today, Quickbit offers safe and easy-to-use products for e-merchants as well as customers. With a transaction volume to date in excess of €900 million, Quickbit has already enabled and empowered individuals around the world, through the use of cryptocurrencies. Quickbit has been listed on NGM Nordic SME since July 2019.