The Essential Guide to PSPs: What They Are and How They Work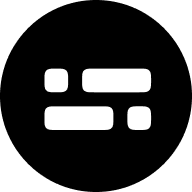 Jelle van Schaick
2 mins
In the ever-changing world of online payments, PSPs are an essential part of the ecosystem. But what are PSPs, and how do they work? In this article, we will answer those questions and more. We'll give you an overview of PSPs and their role in the payments industry, and discuss how they can benefit your business.
What is a PSP?
If you want to accept online payments through your website, you'll need a payment service provider (PSP). These payment service providers are online payment solutions for individuals or businesses that make it easy for your customers to pay for your products or services.
The PSP is a third party organisation often referred to as a gateway through which users make payments. PSPs are an essential part of the payments ecosystem. They provide many services, including payment initiation, settlement to merchants, risk management, fraud management, and network access. PSPs are commonly referred to as Acquirers, Acquiring Banks or Payment Facilitators.
If you're curious about how PSPs work, read on. We'll talk about what PSPs do, who they serve, and why they're important to the payments industry.
What are some examples of payment service providers?
When choosing a payment service provider for your business, you'll want to consider three things: cost, flexibility, and speed. It's important to think about the existing payment infrastructure of your company and how the new service will work alongside it. Some of the best-known payment service providers are:
What services does a PSP offer?
In the following passage, you'll find a list of services that a PSP can provide. A PSP can offer many services for accepting, processing, and managing payments securely. A turnkey payment solution also includes these services:
Opening merchant accounts
To accept credit/debit card payments, a merchant needs to open at least a business account. There are two options: open a merchant account with an acquiring bank or use a PSP to open an account for them. A PSP can help the process by applying on their behalf and speeding up the application process.
Intergiro offers merchants business accounts and acquiring solutions in one financial digital toolkit. This is a unique offering in the market and holding your business account and acquiring at the same provider saves time, money and effort.
Support for multiple payment methods
Every payment method - credit card, debit card, or cash - has its own set of requirements. A PSP provides support for a wide range of them, but it takes one simple integration. You don't need to set up each payment method individually because the PSP does the work for you.
Another great benefit of an integrated system is that the merchant can see and manage all transactions from a single, central location.
Support for multiple currencies
Let's say you're a merchant who wants to break into the global market or export goods to other countries. You'll need to use a PSP that not only supports multiple payment types, but also offers support for multiple currencies. This will make it easier for you to transfer money globally and process payments in different currencies.
Security by design
Security is the backbone of every good online transaction. As Bizrate Insights pointed out, more than one-third of people are frightened to make online purchases because they are afraid of credit card and personal information theft.
PCI DSS is a compulsory certification that businesses must acquire if they plan on handling credit card information. It includes various security measures that help keep customer data safe and secure. A PCI-DSS compliant payment processing service will provide merchants and their customers with more peace of mind. It will help them keep their customer's data safe, without having to worry about any issues.
How are transactions managed from start to finish?
When a customer presses "confirm order" on their screen, the transaction goes through a process known as authorisation. This is when the PSP acts on behalf of the merchant to verify that the funds are available in the customer's account. Here's what happens:
The details of the transaction are relayed to the acquiring bank's processor.
The information is sent to a credit card network. There are many popular credit card networks, but the two most common are MasterCard and Visa.
The network sends the booking details to the issuing bank. This would be the financial institution that issued the card to the customer. 
The transaction is either approved or declined by the issuing financial institution.
After checking the transaction, the credit card network passes this result again to the acquiring bank's processor.
The processor sends the following data to the PSP.
The PSP shares the outcome with the merchant and the customer.