Intergironaut Story: Alexey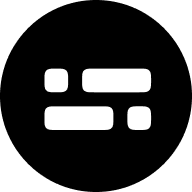 Silvia Ulloa
3 mins
"I feel that I am in the right place, that I need to be here"
Product designer Alexey has been at Intergiro for close to a year, and thrives in the company's challenge-driven, supportive environment. 
How would you describe your role? 
In a few words, I design complex systems and make them easy to use. Fundamentally, my job is to make people happy, which I love! Working as a product designer, I feel I am a link between the magic our developers do and the end user: our clients. That's pretty nice.  
What does your average day look like? 
I wake up around 7:30 every day, and I read the news. My newsfeed incorporates everything from the previous day's events to design news. I don't spend a lot of time on this, perhaps half an hour. After that, we usually have to walk our dog and eat breakfast, then I start work by checking all my messages. Because of the time difference between the various offices, sometimes I start working later than my colleagues, so it's crucial to synchronise. 
Otherwise, I can't really say that my working day follows a set routine. I have a couple of meetings during the day with the design team in order to sync across our current projects. The good thing for us on the design team is that we don't stick to just one project each - we work together on different projects, so we can change our priorities to help one another. 
What has been your best day here? 
If I had to pick a day, I would have to say our Christmas party, because when you're working remotely, it's unusual and lovely to get to see your colleagues in person. It was really great that Nick [Root, Intergiro's CEO] found the time to travel to visit and speak with us in Poland as well. 
In the future, it would be nice to travel around the regular offices, and have those visits be more organised within the company.  
What are your favourite aspects of your role? 
I studied computer science at university, but I left and started to work on design because I found I was more keen on producing visual stuff than on programming. However, my background helps me to better understand the development process and potential technical limitations. What I enjoy the most about my role is that I can take part in almost every step of product life, starting with research and defining the problem, all the way to prototyping and testing the solution to prepare for implementation. Once it's ready, we can analyse the results to constantly improve on it. There's so many different activities, whether it's deep-diving into the components library and design system, or conducting interviews with customers. Sometimes it's not easy to switch between them but I'm definitely never bored. There's also an element of luck to the process - and hard work is part of luck.
And what's the best part of working for Intergiro?  
I like that we can ask for and receive feedback on our work directly from colleagues and clients. Everyone is a designer inside. You know, when you see an image or a picture, you have an opinion. That's different from seeing a bit of code, where if you're not an engineer, you won't really have any opinion about it. I really like receiving and analysing those instant reactions. 
In previous jobs I've had, the end-client feedback was somewhat restricted because of different policies. We could only speak with clients through a third-party buffer. Here at Intergiro, we have no buffer, and in fact we can even speak directly with our clients. I myself have had the opportunity to conduct interviews with them, which is great. It means we get feedback from the 'first mouth', as I would say in my native language. This is something I always wanted. 
How has your career developed since joining Intergiro? 
I had never previously worked within fintech, so this is something new for me.  After almost a year, I still feel like a newcomer, because the domain is huge and there's so much I find new and exciting. Although I have now worked on several big projects and have learned quite a bit about this field, I still feel I have a 'fire in my eyes'. And I look for this passion in my colleagues' eyes as well, because we need to work together.  
The more challenging the task, the happier I am, because it's always great to work on something difficult and interesting. There's not many simple, routine tasks, and it's when you face a challenge that you fully develop as a person and as a specialist in your field. I think the ability to solve complex problems - this is something that I will take with me throughout my entire career. 
Something else I appreciate from Intergiro is the opportunity to be a mentor and share knowledge with others during my work. I can see the direct impact in my colleagues' development, and it's great to see someone grow in their respective work. The ability to share what I know and absorb knowledge myself from new colleagues, that's been the best.