What is an EMI Licence and Why do You Need One?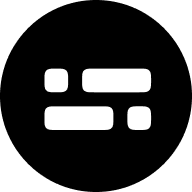 Jelle van Schaick
2 mins
The Electronic Money Institution (EMI) licence is a financial licence that enables companies to issue electronic money in the European Economic Area. With an EMI licence, a company can issue payment instruments such as e-money, prepaid cards and mobile payments. An EMI licence is issued by a country's central bank that allows the holder of the licence to perform a range of such functions. 
Among other aspects, the EMI licence differs from other types of money institution licenses in that it does not require companies to have a physical presence.
Difference between an Authorised Payment Institution (API) and an EMI 
Before you apply for a financial licence, it's important to understand the difference between an Authorised Payment Institution (API) and an electronic money institution. An Authorised Payment Institution can perform services such as giving out loans or providing financial statements, whereas an EMI is more focused on the issuing of electronic money.
Sounds a little complicated, doesn't it? Let's clarify by addressing what exactly is electronic money.
What is electronic money?
Electronic money is a form of currency that is traded electronically. It can be transferred from person to person, company to company, and so on. The European Central Bank defines electronic money as a monetary value stored electronically, whether it is on a card, phone, or the internet. In basic terms, electronic money is a digital alternative to actual cash. 
When a company wants to issue an instrument that qualifies as electronic money, they must apply for an EMI licence.
Requirements and application
The licence of the institution will be given to those who have a good credit record and a legitimate source of funding. The institution can be a bank, a microfinance company, an insurance company, a mutual fund, or any other entity that provides financial services to individuals or small businesses.
One of the conditions for an EMI licence is that the company's top management (directors) meet certain restrictions. The company's top management must be approved by the regulator, who performs background checks on all directors. Also, there must be a minimum of 2 directors that are residents in the EU, as per the requirements of the EU directive.
To obtain an EMI licence, companies must abide by the generally accepted rules as well as the specific rules set by the individual country. Furthermore, each jurisdiction may add its own rules, in addition to those generally accepted and required by PSD2, the Payment Services Directive (PSD2) that has been in force since 2018 and provides a framework of rules and regulations for the provision of payment services across the EU 
Below you will find a concise overview of the requirements included in the PSD2:
Availability that the system is operating properly when it is requested for use.
Efficient risk control procedures in place;
Regulations and procedures to prevent and detect money laundering or terrorist financing activities;
Strong procedures to verify the identity of individuals wishing to conduct financial transactions;
Segregated client fund account (store clients' funds in a separate bank account to keep clients safe from fraud);
Accounting and external audit obligations;
Regulation of operational risks (risk of loss resulting from inadequate or failed internal processes, people and systems)
Intergiro holds an EMI licence in Sweden
Intergiro is an Electronic Money Institution, regulated in Sweden by Finansinspektionen (The Swedish Financial Supervisory Authority) under the Swedish Electronic Money Act (2011:755), Licence Reference: 48003, for the issuing of electronic money. We are required by law to protect clients' money by safeguarding it with a bank, segregated from Intergiro's own funds. That means, in the unlikely event that Intergiro becomes insolvent, client money will be unaffected and will be refunded to clients in full. Moreover, we fulfil and comply with the requirements set out in PSD2. 
Safer than your bank
All our customers' funds are safeguarded and we are subject to strict rules which protects your business. Unlike banks, we are not allowed to lend out our clients' money.