Embedded Finance: What It Is And Why Should You Care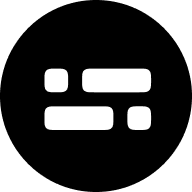 Jelle van Schaick
2 mins
The way financial institutions have been operating has been changing at a rapid pace recently. One of the many developments in the way FIs operate is that they have been embedding products and services within other environments. This has opened up a new business model for financial service providers, a model that offers  a number of benefits to other financial institutions and to the end-consumer. 
Embedded finance is the use of Banking as a Service and API-driven banking and payments services to integrate financial services within other environments and ecosystems.
Examples of embedded finance
In this day and age, it is impossible to deny the fact that financial services are becoming a key element in many different technology companies. Examples of the inclusion of finance in different technologies are everywhere:
The convenience of an embedded payment system is invaluable to customers. Instead of having to find their wallet or credit card, a customer can just tap a few buttons and the purchase is complete. It's good for business too: with less shopping cart abandonment and customer dissatisfaction, businesses can make more money and increase customer loyalty.
Embedded lending
In the past, people could borrow money by applying for a loan or opening a credit card. Now, online lending is available. Embedded lending programs like Klarna and AfterPay let people borrow money right at the point of purchase. These programs let consumers split an online purchase into smaller monthly payments.
Embedded investments
Investing can be a tricky and difficult topic for people to understand. But now, immersive banking programs, like Acorns, make investing accessible and "touch-free." Acorns rounds up your purchases and invests your spare change — becoming an embedded, seamless part of your everyday life.
Embedded insurance
The process of buying insurance has changed. Traditionally, people would need to go to an agent or broker and purchase a policy separately. With embedded insurance programs, you don't need to go that extra step. These programs eliminate the agent or broker from the buying process and streamline the process of application into the purchase. For example, you could buy cancellation insurance in the checkout process of your flight ticket to London. 
Why do APIs matter?
The development of embedded finance relies on a concept called APIs - a special type of code that makes it easier to interact with different systems and services. Companies that want to integrate banking and payments services into their new or existing products can 'plug into' specific providers and processes. The entire process is much easier than trying to maintain the technology themselves or apply for a banking licence.
Traditionally, banking has been a one-size-fits-all solution. However, the advent of BaaS solutions has made it possible for companies to customise their banking experience. Different BaaS providers will offer different parts of the complete banking "stack". Businesses can pick and choose which providers to use, depending on their individual needs.
Embedded finance is good for everyone
When used correctly, embedded finance creates benefits for everyone. Consumers can use their favourite brands to get a streamlined banking experience, and companies can cut costs and increase revenues. For example, instead of using clunky web or app services from banks, consumers can use their favourite brands to help them with their banking and payments.
Companies no longer have to go through the long and complicated process of launching their own financial products. Now, they can simply "lease" access to many parts of the banking stack, without the hassle of acquiring a banking licence. From that point, they can focus on what they do best: building engaging customer experiences.
Intergiro can help you embed financial services into your own products through Intergiro.3d.