Intergiro's Mobile App Makes Banking Easy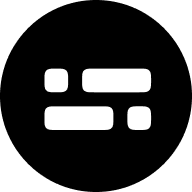 Silvia Ulloa
3 mins
If you're looking for a mobile app that is easy to use and provides all the features you need, look no further than Intergiro's mobile app. With the app, you can easily manage your finances on the go. Check your account balances, view transactions, manage your virtual and physical cards, and even make payments. Our app is designed with your convenience in mind, is secure and easy to use. In this article, we'll explore the key features and benefits of our mobile app.  
Banking on the go
Our app is uniquely designed to simplify your banking experience when you're on the go. Let's view some key features that will streamline your finances. 
Making payments
You can make payments directly from your mobile - no need to sit at a desk. Just choose your desired beneficiary and set up your payment. 
You get access to the most convenient payment methods, including local payment rails, SEPA and/or SWIFT. Access to these payment rails ensure a fast and convenient payment process.
See your work
You can easily view your latest transactions and upcoming payments to ensure control over all your financial details. 
Multi-currency accounts 
Need access to multiple currencies? We've got you covered. With Intergiro, eligible clients can store and send money in up to eight different currencies, giving you even more flexibility and functionality.
Safeguard your payments with biometric data
It's no secret that online shopping is on the rise. In fact, a recent study showed that in 2021, global e-commerce sales reached $4.9 trillion – and that number is only going to grow. 
Intergiro knows that in order for consumers to feel safe and comfortable shopping online, they need a payment system that is both secure and easy to use. That's why Mastercard Identity Check Mobile (IDCM) was created, and why it has been implemented into our mobile app. 
Mastercard Identity Check uses biometric data such as fingerprint or face recognition to verify your identity when you're paying online. This way, you can be sure that your payments are always safe and confidential. From a technical perspective, biometrics are exceedingly secure and easy to use. Unlike passwords or cards, biometrics cannot be stolen or guessed. If you want to switch back to 2FA, you can simply switch the toggle in the settings.
Manage your corporate cards
Intergiro's app enables you to flexibly control your corporate cards so you can:
View and control your cards' spending limit.
Manage several employee cards.
Easily freeze or block cards
Card top-up feature
With our online card top-up feature, you can transfer money directly to your cards. This feature is ideal if you need to top-up your Intergiro card while you are abroad. The money you transfer will be available within minutes on your card.
Transfer money from your choice of account directly to a card via the cards function. 
You can easily find your card information. For extra security, the card information is removed from the screen after a few seconds of inactivity.  
Simplicity and convenience 
Intergiro's mobile app simplifies and streamlines your banking experience through its convenient features and straightforward design. Our app is uniquely designed to enhance your banking experience, helping you to manage your finances anytime, anywhere!
Have any questions? Get in touch with us here - or just use the handy 'chat' feature in your Intergiro mobile app.