What is an AISP and What Does It Do?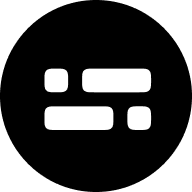 Jelle van Schaick
2 mins
AISPs are becoming more and more popular as people become increasingly concerned about their credit scores and the state of their finances. If you are looking for a way to keep tabs on your credit score, then an AISP is the perfect solution for you!
What is an AISP? (Account Information Service Provider)
An AISP, or Account Information Service Provider, is a company that provides information about your financial accounts. An AISP can provide information about your credit exposures to different agencies, or they can set up alerts when you have reached certain credit limits.
Why do we need to use AISPs? Banks are obligated to share your data with third-party companies, subject to your consent. The framework behind open banking and its technical specifications enable years' worth of transaction history to be retrieved in seconds.
Examples of AISP applications
Here are some examples of AISP applications:
Money management tools: Some AISPs collect financial information and make it easy for you to understand your finances. These tools help you create a budget and monitor your spending. It is also possible for you to access all of your spendings in one place.

Loan applications: Some AISPs allow customers to quickly and securely share their financial information with a lender or broker. The data they use can speed up the process of traditional underwriting, eliminating the need for lenders to manually compile bank statements.