APIs Hold The Keys to Open Banking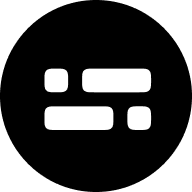 Intergiro Team
5 mins
Open Banking and API technology is paving the way towards the future of the banking industry. Although not an entirely new phenomenon, banks have only recently begun to capitalise on the almost endless possibilities made available by combining open banking with APIs and modern technology. So, what exactly is open banking, what does it have to do with API, and what are the benefits of combining the two? 
Understanding APIs and Open Banking  
The introduction of Open Banking reforms in the UK in 2018 has led to an explosion in the types and variety of services offered by banks and third-party providers. At the same time, the EU also introduced its own set of reforms known as Payment Services Directive (PSD2), and together, these far-reaching reforms are revolutionizing the financial services landscape.  
APIs (Application Programming Interface) are the cornerstone of data sharing within this process, allowing customer information to enter a network where it can be combined with almost limitless data from third party providers. This information can be used to aggregate data across multiple financial services and provide users with the best financial options and services available to them. The innovations involved in open banking APIs have the potential to reshape the consumer experience and change the competitive landscape of banking entirely. 
Why does API technology matter in Open Banking? 
APIs are fundamental in the application and development of open banking, however, they are also used within a huge range of other industries. For example, big tech companies such as Apple, Google, Facebook, and WhatsApp all rely on APIs to act as a bridge between the customer and an infinite number of personalised products and services available to them based on analysis of their individual data.
APIs, in fact, are already ubiquitous, quietly working away in the background to deliver a rich online experience. For instance, any website that integrates Google Maps to generate customized location data, add directions, and deliver other location-based data is integrated with a Google Maps API. However, APIs have the potential to offer much more than this. 
Any business operating a fleet can use an API to track vehicles to increase efficiencies in routing and logistics, working in tandem with third-party GPS services to visualize real-time locations. Businesses can also benefit from integrated reviews, photos, and other media that help drive traffic, with Google Maps consolidating huge amounts of data that can be presented to the customer on a single platform linked to a location or brand. 
However, and perhaps most importantly in the context of financial services, these APIs can help to detect and prevent fraud through location based verification systems, alongside a wealth of other integrations that can help businesses gain greater insight into customer spending habits. 
Applying this technology to Open Banking, it's easy to see how APIs can merge the financial information and spending habits of customers, sharing this information with banks and other financial services which then relay available products tailored to that specific profile. 
This utilisation of APIs allows a variety of software programs to communicate and provide the user with the outcome of this mass digital communication in one convenient place. Open banking APIs give companies more freedom than ever before to create new products and new systems in which users can easily make payments, switch accounts, manage savings, apply for loans and so much more. 
The Benefits of Open Banking APIs 
Open banking exists to deliver better financial outcomes and provide an improved user experience for customers. When combined with technology like API, it has the potential to create entirely new services and bring significant benefits to consumers. The possibilities of merging open banking APIs and other tech is limitless, here are just some of the benefits: 
Improved digital banking experience 
In the same way that streaming services changed the music industry, open banking API technologies are set to change the banking industry. The utilisation of open bank APIs will provide an overall improved digital banking experience that offers consumers greater transparency, user friendliness and instant solutions to otherwise time consuming problems. 
Tailored service  
Through the use of open banking APIs, services made available to customers could become more personalised to the individuals' behaviours and lifestyle. Time spent searching for answers to customer questions is reduced due to the vast amount of APIs, service is simpler and customers can be sure they are receiving financial offers personalised for them based on their own financial profile.  
Centralisation of services
The use of open banking APIs means centralisation of services from banks, for customers. If a customer was to undergo a lifestage event, such as buying a house, all the necessary parties involved (bank, agents, insurance etc.) could be compiled into one single holistic hub. This would eliminate stress, reduce time and ultimately provide better customer experiences.
Insight on spending habits 
The transparency of individual spending habits provides customers with greater insight into exactly where their money is going. This knowledge in turn gives customers the opportunity to better understand and ultimately manage their finances. 
Open Banking Apps 
Open banking apps are becoming increasingly prevalent, and when used in conjunction with APIs, they can transform the way users spend and save money. Whether users are seeking to better manage their personal finances, improve savings, build credit, invest, or whatever else, there's an app for it.  
The Future of Open Banking & APIs 
As the development of Open Banking continues, financial services are realising the value of open banking initiatives and the fundamental role of APIs in connecting consumers. However, Open Banking is also connecting businesses, and APIs are opening up new B2B applications across a broad range of sectors. 
APIs offer the potential for businesses to connect to a wealth of different data sources to expand functionality and gain targeted insights on its customers. They can also connect businesses directly with essential providers such as accountancy, financial management platforms, and tax services to streamline expense management and returns. Seamless integration of payment platforms into businesses, websites, chat apps, and other communications tools is also becoming possible. This new, seamless method of integration is known as embedded finance. 
Delving even deeper, FinTechs are now developing B2B services that reduce costs and lead times of multi-currency payments across borders, while also digitizing and automating loan applications, cash and treasury management, reconciliations and approvals alongside a wealth of other banking services. 
The bottom line is, APIs hold the keys to almost limitless possibilities for integrating existing services that cover both B2C and B2B applications, with the potential for developing new products and services as we move forward only now being explored. The future then, for APIs and Open Banking, is exciting for both businesses and customers in a broad range of sectors— ushering in a revolution to an industry that has previously been shuttered to innovators and customer-centric growth.
For more information on open banking, APIs and other topics surrounding banking as a service stay tuned to the Intergiro blog here. Additionally, open your online business bank account with Intergiro here.